Let it Smo, Let it Smo, Let it Smo…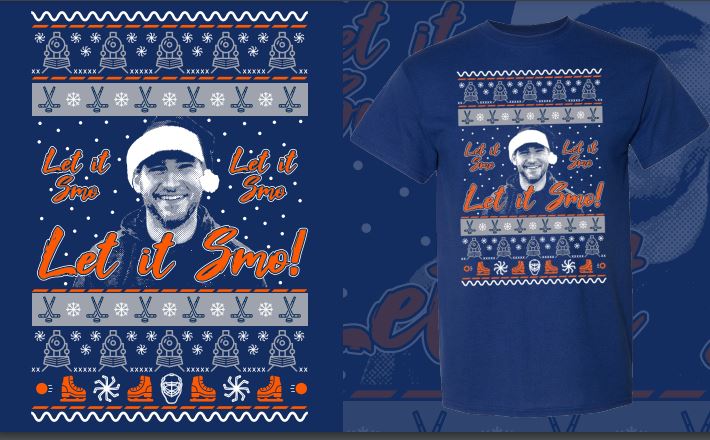 Oh the weather outside is frightful.
But this t-shirt is so delightful!
If you want one of your own…..
Seriously though… how amazing is this t-shirt? The Booster Club worked with local designer Travis Duda to come up with this snazzy holiday tribute to our ridiculously awesome Coach Smo.

ALL the cool hockey folks will be wearing these and giving them as gifts this hockey holiday season!!!

Shirts are $25 each (proceeds will go to the 2024 Jamboree fund)
Must order by Saturday 12/10, and we will have shirts ready for the games the weekend of December 17/18.
Sizes Small through 4xl. Order Below. After you add one jersey to the cart, you will be able to select more quantities of same size.
You can order below via PayPal, Credit/Debit Card
Any questions please contact us at info@RailersBC.com